Meet Dr. Baird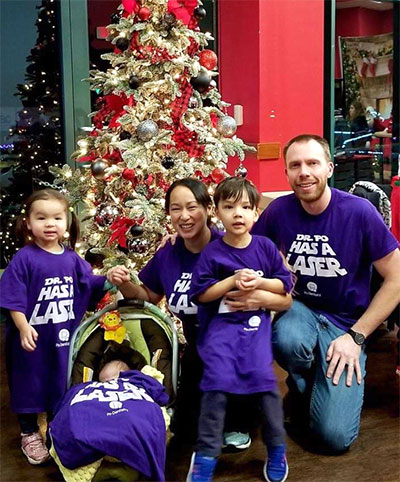 Dr. Lydia Baird originally hails from the Montgomery County area of PA. Dr. Baird graduated cum laude from Grove City College in 2007 with a BS in Molecular Biology. During her time there, she was awarded the Trustee Academic Scholarship.
She attended the University of Pittsburgh School of Dental Medicine and graduated in 2011. While at Pitt Dental, Dr. Baird founded the Asian Pacific American Dental Student Association and was an active member of the Student National Dental Association. She was also a member of the American Student Dental Association.
Upon graduation, Dr. Baird began a one year general practice residency at the Lancaster Cleft Palate Clinic through Lancaster General Hospital in Lancaster, Pennsylvania. She is a current member multiple professional dental societies. Dr. Baird has also completed a mini residency from 2018-2019 at Tufts University School of Dental Medicine in Dental Sleep Medicine.
---
Dr. Baird's treatment philosophy is to encourage patients to view their oral health, their TMJ and muscular health, and their airway health as an integral part of their overall health. The connection of our bodies to our mouths is constantly being demonstrated through scientific research. She is also particularly passionate about helping mothers and babies connect better through breastfeeding by offering lip and tongue frenectomies because of her own experience with her babies.
Dr. Baird has been on several medical/dental missions trips to Nicaragua, Ghana, Vietnam, and Cambodia. She looks forward to participating in more missions trips in the future.
A member of Wheatland Presbyterian Church, Dr. Baird is thankful for the many blessings she, her husband, and her children have experienced upon moving to beautiful Lancaster County. She enjoys spending time connecting with her family and other people in general, biking with the family and doing karate, seeing Jesus love and bless people, and trying delicious food experiences.